Whether you're seeking legal advice for the beginning of a business or in the middle of a dispute, we'll provide clear, pragmatic advice to guide you forward. Megafield have a reputation for providing practical commercial and legal advice. We have expertise across a range of practice areas and industry sectors.
If you are being sued or are dealing with a dispute, you need strong legal representation from Megafield Solicitors. With us, you can rest assured you're in good hands. Our responsive and results-oriented trial lawyers have the experience and dedication to help you navigate through complex lawsuits and disputes.


The civil litigation team at Megafield Solicitors have decades of experience in all types of commercial and personal litigation, acting for both claimants and defendants. We Litigate on the following matters: Land Matters, Matrimonial & Family, Landlord & Tenant, Personal Injury, Commercial Disputes etc.


We will provide you you with the highest quality representation in any facet of Criminal Law. We note that everyone is innocent until proven guilty. We will defend your rights with care, precision and diligence to ensure the best possible outcome. Get in touch with us today to discuss your case.


Whether you are buying or selling property, you need expert advice and guidance to ensure the transaction proceeds smoothly and without any delays. We have extensive knowledge assisting first time buyers and more established investors with the purchase of new or second hand properties.


Our maritime practice covers admiralty and international shipping matters, including charter parties, bills of lading, shipbuilding contracts and disputes, oil pollution, cargo claims, collisions and other marine casualties. We act for a wide range of clients including ship owners, brokers, charterers and banks.


We have demonstrated a significant presence in the Insolvency market with our legal services, advice and representation for the purpose of a variety of stake holders including directors and shareholders. We act for creditors and debtors, whether it's preserving assets or minimising losses.
We are committed to resolving our clients' problems within the Labour and Employment Law areas with an objective to provide a comprehensive solution. We represent employers, employees, unions and workers settlements in law, industrial relations matters and all aspects of labour relations.
We advise our clients in relation to the application of all domestic and international tax laws with a view to minimising their tax burden, particularly in relation to tax compliance, mergers and acquisitions, debt and equity financing, financial products and real estate transactions.
Free Consultation
At Megafield Solicitors, our lawyers take your case seriously. That's why we offer an initial free legal counsel, and will always be happy to discuss the details of your case with you! With the free consultation, you'll get a chance to speak with a legal counsel in private. We go over your legal options, and work out the best way to proceed.
Case Assignment
Our approach is to let the casework determine the best legal counsel. Our lawyers are well-rounded. We have been successful in representing a diverse clientele, including individuals, businesses and governmental entities. Establish your objectives with one of our skilled professionals and let us help you navigate through each step of the process.
Litigation
Although we can help settle a case out of court, we also will not hesitate to take your case to trial, if negotiations fail. With our expertise and vast experience, you're guaranteed top quality representation. So whether you're fighting for compensation or taking on a multinational company, you can count on us to help.
We Get Results
At Megafield Solicitors, we work with every client on a case by case basis to make sure they achieve the best possible results. With over 20 years' experience in helping people get the justice, peace and protection they deserve, our lawyers know how to find the lasting results and solution you need, both today and tomorrow.
Request a Free Case Evaluation
We are here for you. Request your free case evaluation and get the legal help you need.
Tax Consultancy
Tax

Consultancy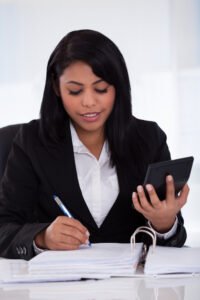 Tax planning is a way to arrange your finances so that you do not pay more tax than necessary. Our tax consultants are fully conversant with the latest Income Tax and Corporation Tax legislations in Nigeria and make sure to look at every possible angle so that clients can benefit from any exemptions, deductions, and credits they're entitled to.
Our tax advice services are designed to minimise current and future tax liabilities, as well as avoid inadvertent non-compliance with applicable tax regulations. Through comprehensive tax planning, we can provide you and your business with the ability to maximise profits whilst minimising your tax burden.
Labour Law
Labour

Law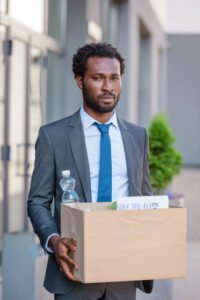 Need legal representation for unfair dismissal, redundancy or other employment issues? Our solicitors specialise in labour law and can work with both employees and employers to resolve employment conflicts. At Megafield Solicitors, we have a full understanding of the labour laws and regulations in Nigeria, and we offer tailor-made services to our clients.
We offer a full range of legal services to corporate and individual clients involving employment and labour relations disputes, including unfair dismissal claims to Employment Tribunal, employment contract negotiation, drafting and review of employee handbooks, grievance procedures and disciplinary procedures.
Insolvency & Restructuring
Insolvency &

Restructuring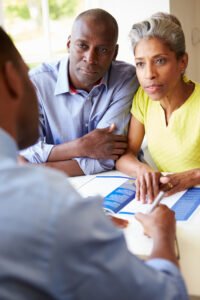 Our Insolvency team is available to guide you through the numerous procedural regulations that apply when a business or individual becomes insolvent and is unable to pay its liabilities as they fall due. Our solicitors regularly work alongside accountants, administrators and other key parties in order to provide a complete solution for our clients. 
We provide clients with a full spectrum of advice including administrative receivership, acquisitive receivership, fixed charge receivership, court liquidation (compulsory and voluntary) and members' and creditors' voluntary winding up.
Maritime Law
Maritime

Law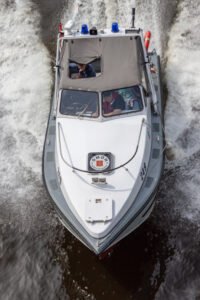 Maritime law is a unique combination of international and commercial law. For this reason, we draw upon our legal expertise in both fields to ensure our clients receive only the best and most up-to-date maritime law counsel and/or representation. Our maritime lawyers have decades of experience in ship salvage and cargo recovery as well as international business and energy law.
Our clients include businesses and individuals who seek advice on maritime law matters as well as ship owners, insurance companies, and other stakeholders in maritime-related incidents. We care about you and your business. Our top concern is working closely with our clients to provide the highest quality support for all of their legal needs.
Real Estate
Real

Estate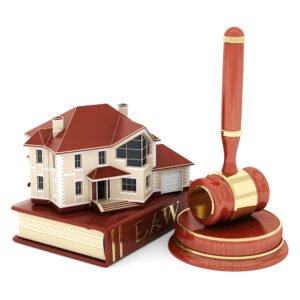 Whether you are a Landlord or Tenant, a Buyer or Seller, we will provide practical and timely advice to ensure that your interest is protected. We can also act for you if you are in the process of Building Contracts. With over 25 years experience in Commercial Property, we can help you with due diligence, liaising with brokers, and drafting agreements.
We will generally take a pragmatic approach and offer clear, professional advice on how to resolve Commercial Property matters. Our experience has included land or property acquisitions, leases, disposals, planning agreements,  development and corporate support (e.g. lease terms, overages).
Criminal Litigation
Criminal

Litigation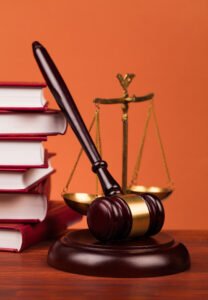 At Megafield Solicitors we understand that being charged with a criminal offence can be a very stressful experience. We are committed to helping our clients get the best outcome from their matters by providing efficient, intelligent and astute legal representation.
As Criminal Lawyers and Solicitors, we appreciate the enormous impact that a criminal charge can have on our clients' lives. Our commitment to excellence in everything we do is reflected in the individual attention we provide to each of our clients. We cover all types of cases from the simple to the most complex; from minor summary offences to the most serious indictable offences.
Civil Litigation
Civil

Litigation
If you are being sued, or thinking about suing someone, our lawyers can represent you - in any kind of civil dispute. This includes contract disputes, real estate issues and family law matters. Our client-centred approach when it comes to litigation is what makes us stand out from other law firms and why so many clients come back to us time and time again. 
Our civil litigation practice covers from the mildest kinds of claims to the most severe, whether you are the plaintiff or defendant. Our experienced lawyers have represented clients in a vast range of civil and commercial disputes and will apply their combined skill and experience to representing you, enforcing your rights and protecting your interests.